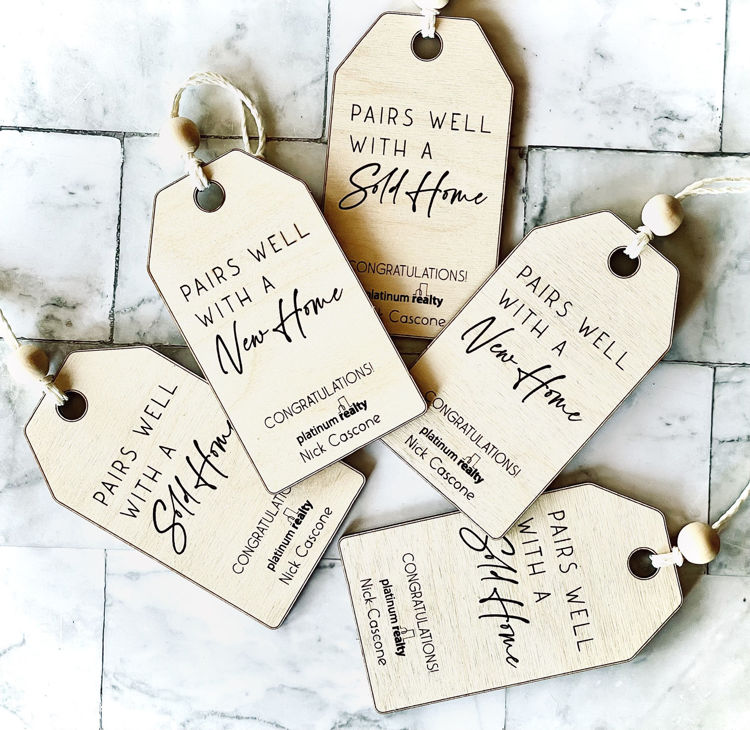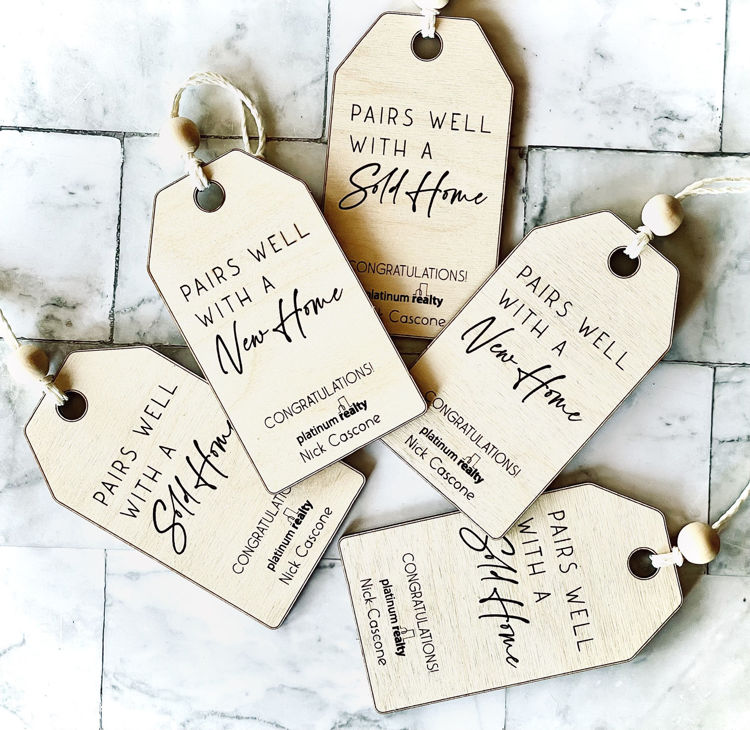 This is perfect item to have on hand when you need a gift in a hurry!
These custom wood tags are a great way to show your client you appreciate their business!  Add one to a bottle of wine or champagne and you have a wonderful gift that your clients will remember.  Two personalization styles to choose from.  Thee tags are sold in sets of 5.  Each set has one personalization style.  Order multiple sets so you can have different styles!  Agents love these tags when they need a quick "grab & go" gift to bring to a listing appointment or closing.
*One set of 5 tags = $50       15% discount when you add 2 or more sets to your cart!
To receive discounted price, select your personalization choice, quantity of 2 and add to cart.  If you want 5 of each personalization style, indicate so in the message at checkout.
Please login to write a review