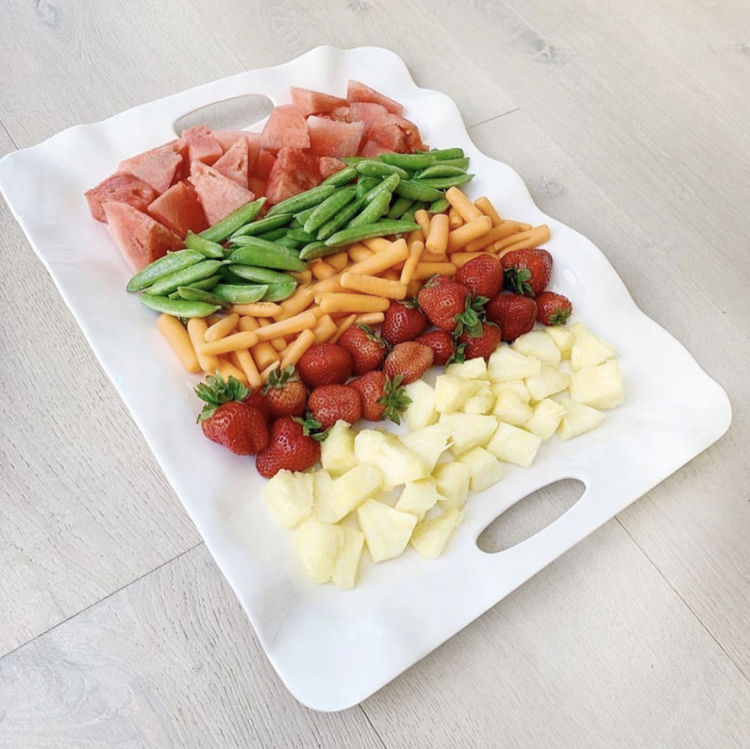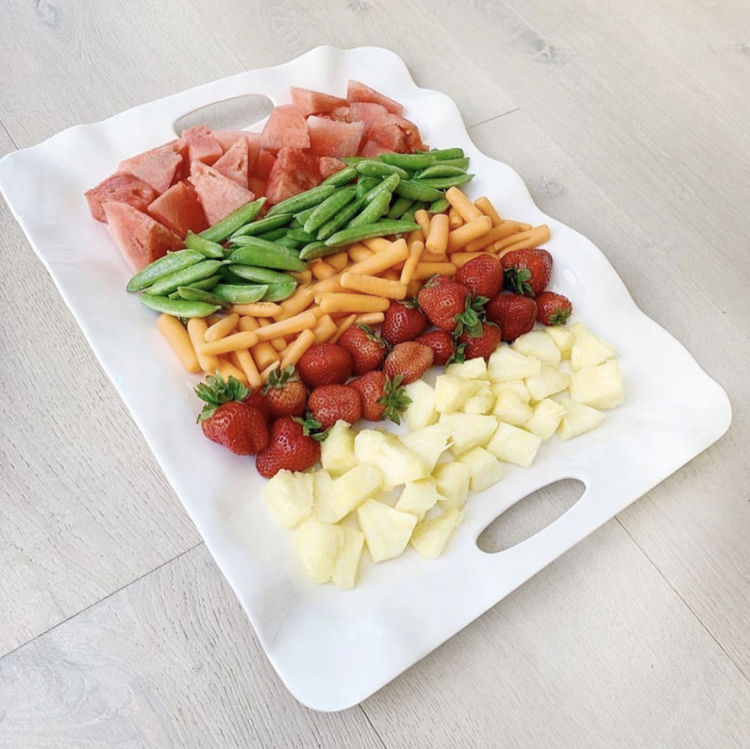 This tray is a must have!  It is so versatile and can be used year round and in any room of your home.  This is such a great piece, Oprah even had it as one of her "Favorite Things"! Grab this before it sells out- it has been a best seller since it's release!
An ample serving area and notched handles make this White Rectangular Tray a shining star in Beatriz Ball's luxury melamine line. Fabulous for passing around snacks or drinks, the tray also makes a statement perched on the bar or kitchen island. Perfectly suited for indoor and outdoor entertainment.
Melamine tray with cutout handles.
Melamine is dishwasher safe on top rack. Do not clean with hard or abrasive materials, presoak to remove food residue. Do not put melamine pieces in the microwave or oven. Dishwasher safe (top rack), heavyweight, break resistant and durable, food safe, BPA and PABA free.
19.5" W x 15.75" L x 1" H
Please login to write a review